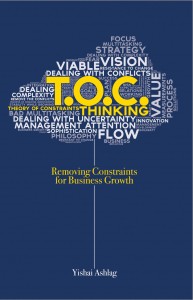 North River Press, the exclusive U.S. publisher of books by Dr. Eliyahu M. Goldratt, is pleased to announce the publication of TOC Thinking: Removing Constraints for Business Growth by Yishai Ashlag.
Dr. Goldratt is known worldwide as the father of the Theory of Constraints (TOC), a philosophy he first introduced in his bestselling book, The Goal, in 1984, and expanded upon in subsequent titles. He died in 2011. Ashlag worked closely with Goldratt, who was also his father-in-law.
Why a book about management philosophy?