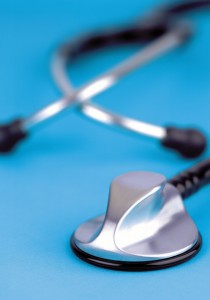 The topic of TOC and Healthcare took center stage at the 2014 TOCICO International Conference in Washington, D.C., nearly a decade after the publication of We All Fall Down: Goldratt's Theory of Constraints for Healthcare Systems, a business novel by Julie Wright and Russ King. The conference opened with the keynote, Improving Global Healthcare with the Theory of Constraints, by Alex Knight, a leading TOC practitioner in the field and founding partner of QFI Consulting, and was followed by workshops and a full day of presentations dedicated to the theme.
In another nod to the field, Omron Healthcare Company, Ltd., was granted the 2014 TOCICO International Achievement Award for "sustained excellence and demonstrated results utilizing TOC [and] significant contributions to the TOC Community." Learn more in about Omron's achievements in applying TOC in their conference presentation.
For those interested in learning more about applying the Theory of Constraints to healthcare, QFI Consulting offers a substantial library of free articles on topic.
TOCICO has also added a new healthcare portal to its website, with several video presentations archived free of charge.
For regular updates and resources on TOC, follow us on Facebook and Twitter.